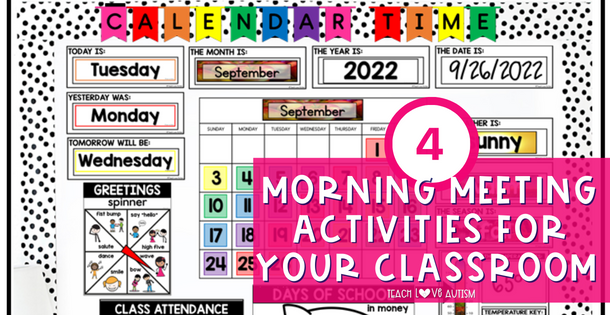 It's no secret that I love teaching morning meeting activities. It's the perfect combination of functional, communication, and academic skills. You can design your morning meeting to have any type of activities you want. I'm here to share what I think are the 4 activities that make a morning meeting with perfect balance in my special education classroom.
Morning Meeting Activity Displays that Work
First, you need to decide are you going with physical and printable materials for your classroom display or are you going to use digital resources? Some of this relies on what you have access to in your classroom. Along with your comfort level, and what your students are most engaged with. For me, I actually had both in my classroom. Initially, we used a printable bulletin board AND a digital interactive version on my smart board.
The problem with that version was that I had pulled bits and pieces of materials from lots of different places. It wasn't exactly cohesive and I wanted something that worked better with the materials my students had in front of them. And here is the bulletin board that I have available in my shop that is perfect for just that: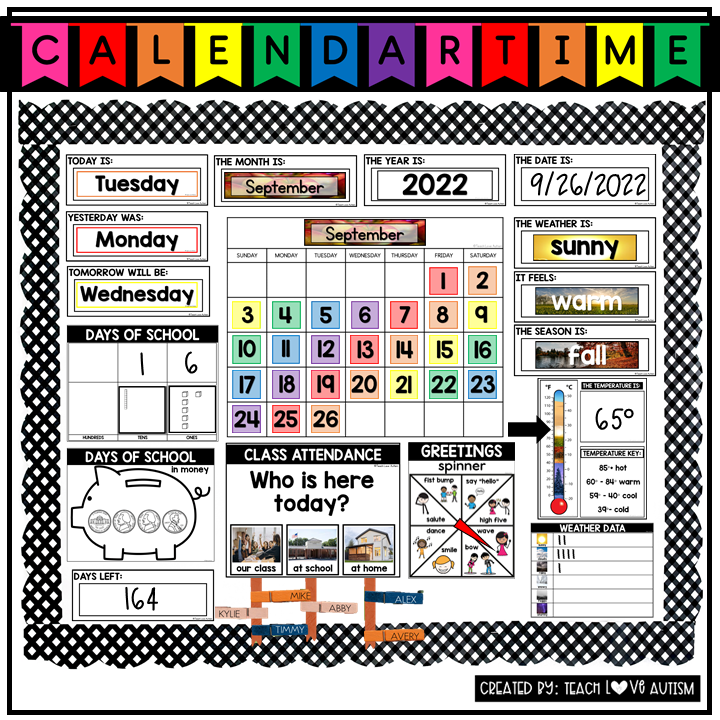 It's quite the upgrade if you ask me, and it has the perfect amount of options to fit the needs of lots of classrooms. It includes days of the week, months, the year, weather, graphing, counting days of school, attendance, and classroom greetings. Students can interact with the pieces on the board by coming up and putting answers up or you as the teacher can have full control and just use it for modeling purposes.
Looking for a quick resource to integrate in your morning meeting? Try this!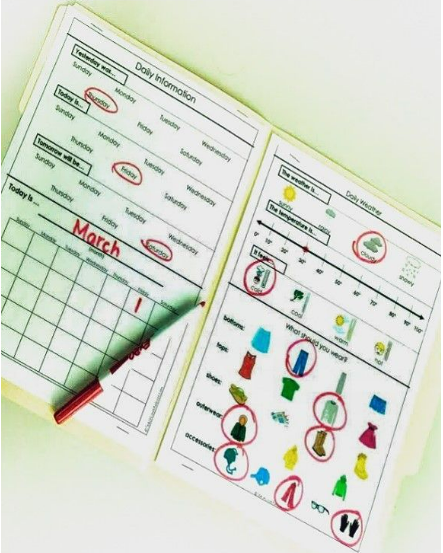 Digital Bulletin Board Display for Morning Meeting Activities
If you decide that the printable isn't for you, or you just don't have the bulletin board space then the digital option may be the best! I have different versions depending on the type of resources and technology you have access to. You can choose from Boom Cards, Google Slides, or an Interactive PDF. All are interactive but in different ways. Here is a look inside!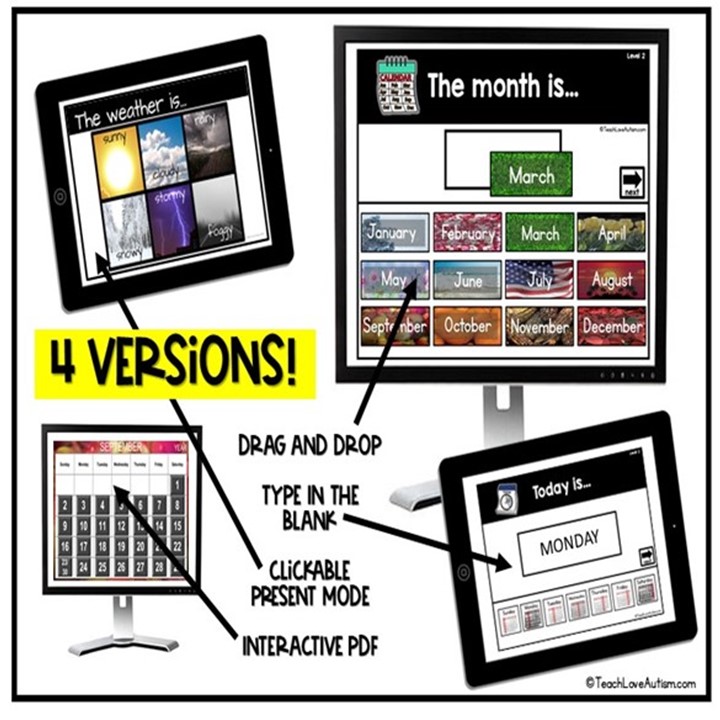 With these versions you can type in the answer, drag and drop or click on them to answer. Then advance to the next slide to continue working. I have used this digital version in whole group sessions and also had it for morning work for students to complete on an iPad independently.
Using Student Binders in Morning Meeting Activities
Next, the activity or part to this lesson that is always successful is having student binders with materials to engage with a manipulate. The key to this is making sure that the materials are leveled and appropriate for that student. You can't expect all the students in your special education classroom to use the same materials. But, don't worry I have those materials ready for you too!
You can find the binder materials that I have created in this image below.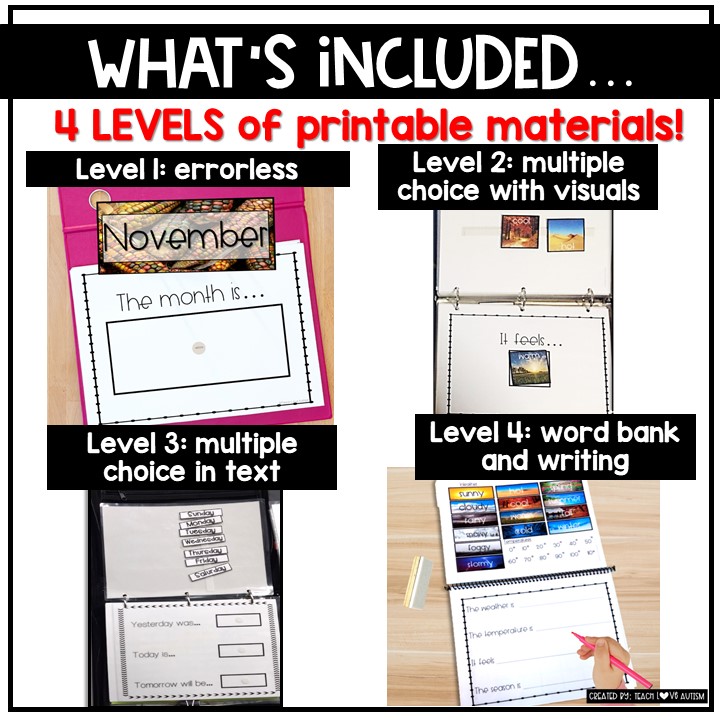 As you can see we have 4 levels of differentiated materials including an errorless, multiple choice with or without text, and writing or fill-in-the-blank for all your students. But, they can do the same lesson all together! And the binders you see here also pair with the bulletin board display I shared earlier.
Functional Skills in Morning Meeting Activities
I couldn't talk about morning meeting without adding some functional activity. In the morning meeting sets earlier I mentioned that you talk about the weather. And with weather comes the functional skills of getting dressed for the day. I liked talking about this during morning meeting as it tied in with the weather and is something that people do everyday.
In addition, students needed to understand this concept as it related to them and we did use something on our interactive whiteboard. I also wanted them to have something in their binders that they could work with. So the "Getting Dressed Adapted Book and Boom Cards" was created. I would put the adapted book that was customized to look like them (lots of choices for boy/girl and hair and skin tone). We also would do a version on the smart board together using the Boom Cards version.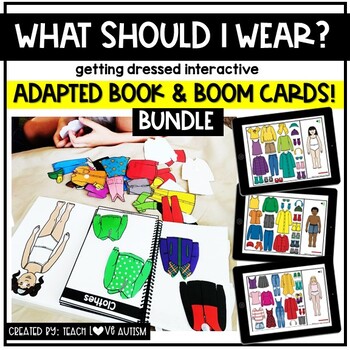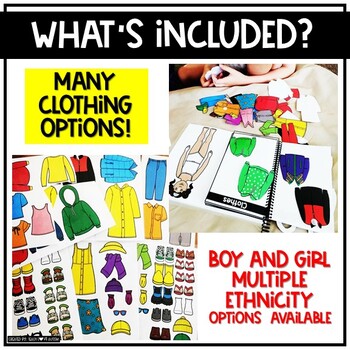 Check out a demo of the adapted book version!
Increasing Social Skills with Question of the Day
Finally the last part of morning meeting activities that I love using with my students are "Questions of the Day". These are questions presented to the class that can either be answered a head of time or during the morning meeting. They can open up discussions among peers that can create some natural turn taking opportunities for students. Also, it can help you learn things about your students you maybe didn't know!
This version has three answer choices for each question but I also have careers, yes & no, and seasonal questions. I would just add this to our morning meeting bulletin board! Inside this you get bulletin board headers, the question cards, editable student name cards, and writing prompts differentiated for students to answer the questions in writing as well. This adds another component of skill to the lesson as well. I also added the worksheets for writing answer into my students morning meeting binders so everything was together! Here are a few more pictures of how you can use this activity!
Moreover, morning meeting activities are some of my favorite ones because of all the things we can accomplish in that short amount of time as you can see. It is very easy to incorporate student's IEP goals for speech and I loved co-teaching with my speech therapist during this lesson in our classroom.
If you feel like morning meeting is definitely something that you want to incorporate into your day I suggest checking out the morning meeting bundle. It has the printable and digital calendar display and the differentiated student binders!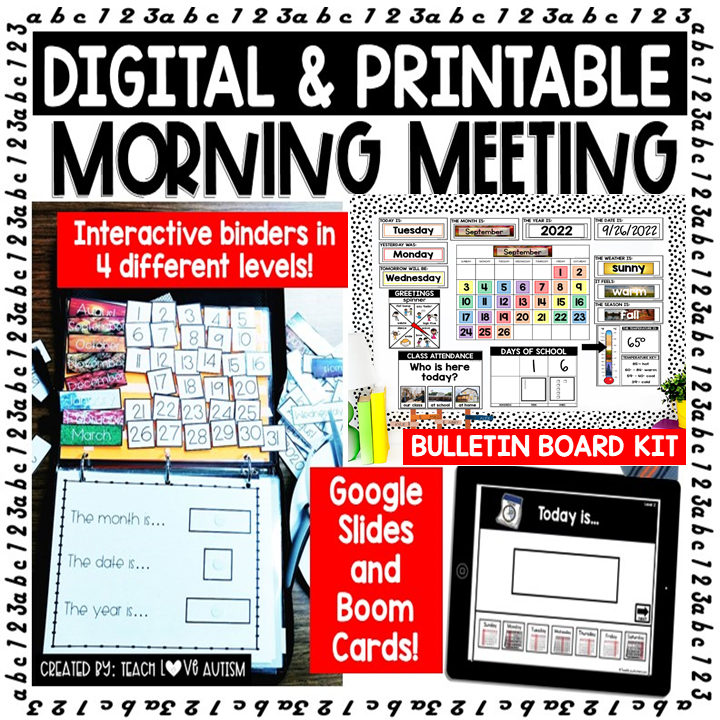 Don't forget to add the Getting Dressed Activity and Question of the Day to your routine as well!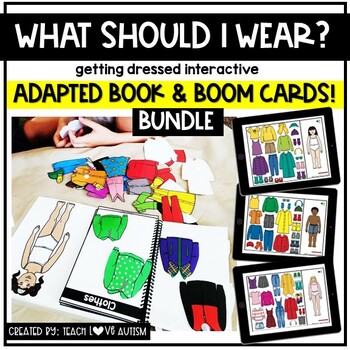 And if you feel like you need a little more inspiration you can read these older blogs I wrote about morning meeting as well!