When I first started teaching in special education I was unaware of the early intervention services that were in my local community. I also did not know what kinds of services they had. The support they could provide not only to the children but the families as a whole was not taught to me either. I'd like to share what information I know about early intervention services to help you in your future work with families and children that may need the support too.
Why is it important to start as early as possible?
Brain development is something that has been studied for many generations. The new technology makes it possible to get more insight and knowledge about how the brain is developing. We have also learned what stimulates development. The first two years of life are a critical period of learning tasks. There is a burst of synapse production in the brain. It's the time when the brain is most likely to adapt and learn.
There are many types of support available with early intervention services. Some of them include:
Physical development, including vision and hearing
Cognitive development
Communication development
Social or emotional development
Adaptive development
The first step is working with a family physician to look for deficits or signs the child is not reaching certain milestones. Next, a referral to an early intervention program where the child is then assessed and screened in different areas will happen next. The results of the assessment will then help create a plan of action and determine the amount and type of services the child needs. Then professionals will be assigned to work with the child in the home or other environments to support those needs. These professionals can help to start the right interventions for your child. They can also guide and support you and your family to meet those special needs your child might have.
Benefits of Early Intervention Services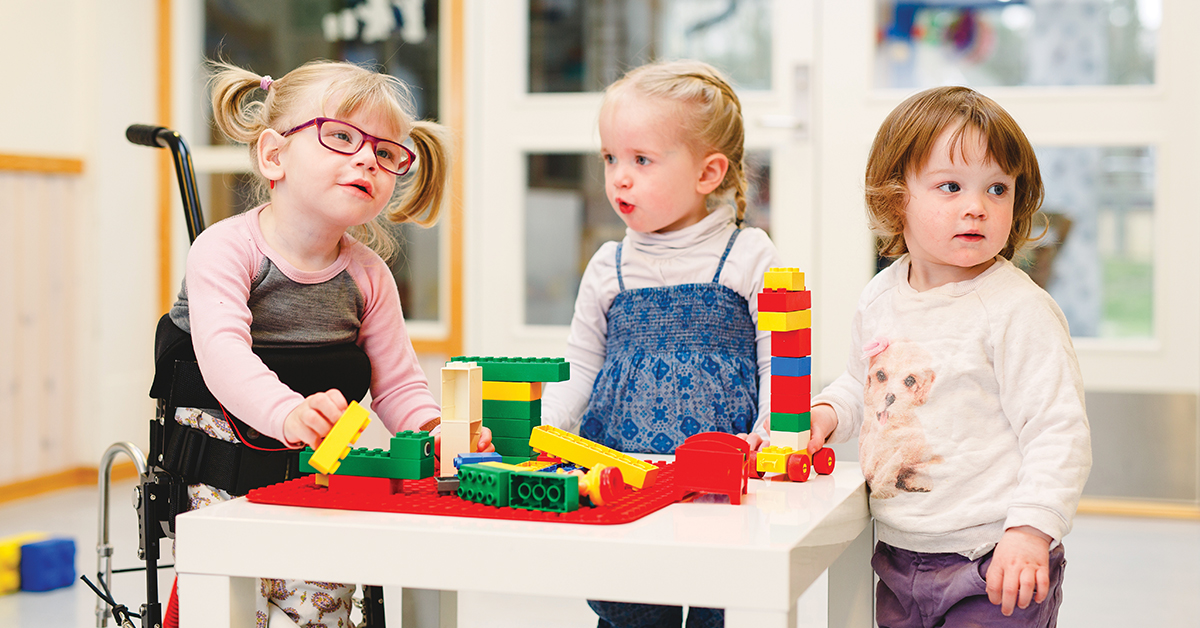 Provide Resources, Support, and Information
Early intervention provides parents with resources, support, and information to enhance their child's skills in many areas. Working together with a provider trained in early childhood enables parents to feel confident that they are facilitating their child's development. Professionals can help families with modeling strategies and supports that will encourage an increase in development for the child. Through the use of research-based strategies and collaboration.
Improve Communication & Relationships
Early intervention services are not just about the child. They incorporate the entire family and find strategies that can be easily used to generalize skills. For example, when communication and language is delayed, understanding and interacting with other children will be delayed. This makes it difficult to develop relationships with siblings and friends. With services, the child and family can solve problems and learn to negotiate conflicts. Through early intervention, children learn how to use language to convey messages, express feelings, and interact with their families and peers.
Improve Behavior with Early Intervention Services
Children with delayed development may get frustrated and exhibit challenging behavior to compensate for their delays. It is difficult to express wants and needs when communication is delayed so often a physical response such as biting or hitting takes its place. Early Intervention will provide behavior support and strategies to facilitate a child's needs. This means providing resources, materials, and strategies that will support positive behavior in the home and eventually in school too.
Promote Future Success in School
Early development sets the stage for learning and influences later success in school. There is evidence suggesting that having a good command of language, behavior, and physical abilities goes hand-in-hand If these skills are worked on early in life children will have the ability to imagine and to create new ideas and, eventually, to read and write. It can also close the gap that often happens in schools between children that come to kindergarten with deficits.
Make Learning Fun with Early Intervention Services
Early intervention will help families add support to everyday activities that they do with their children. This provides lots of opportunities for children to learn — not only when playing but also when getting dressed, brushing their teeth, preparing meals, eating, bathing, helping with family chores, getting ready for bed, and lots of other activities. The intervention also brings the family a greater understanding of their child's needs and how to break learning down into small steps for their child. When children know what they are expected to do and can be successful, they have fun learning in almost any activity and want to learn more.
Looking for resources to support early learners at home or in the early childhood classroom?
Here are some free resources you can grab!
And here are some from my shop that are PERFECT for working with early intervention aged children!
Click on the image to be taken to the product to see more!
And if you are wondering about more information on early intervention services in your state, go here to find out more!