Summer is upon most of us my friends. I hope you are finding your time to be with family, vacation, and just get some good old relaxation in! I have been BUSY but, in a good way. I decided this summer that instead of killing myself with trying to prep just in August I would spread out the wealth a little. So, here and there during the summer so far I have been prepping things.
I had a friend recently get her first teaching job and she asked me what things she needs and so this sparked a blog post of things that I feel are the most important tools a teacher could have in their classroom for prepping materials. Yes, of course there are going to be some that you know but, I think I might have a few tricks up my sleeve!
1. Laminator:
I know, I know. This is not a surprise for probably most of you. Seriously though, if you thought I'd do a blog post about teacher prep must haves and not include this you'd have to be crazy! Now, here is the thing with laminators that I have learned over the years. I love my scotch laminators. I have had 4 in the 10 years of teaching and that's not because they have all broken. It's because it's nice to have one at home and one at school and it's nice to have a larger one that is able to do things like file folders! I got this one this that is larger and I am loving how that is working out! Here is a video that Chris from
Autism Classroom News
created on how to do it!
2. Paper Cutter:
This is something that I wasn't really sold on using until this year and I am so happy I finally gave in! There is so much cutting involved in our prepping. And sometimes you just get overwhelmed with it and a paper cutter has worked awesome for the shapes that have straight sides. There are two different kinds of cutters and really either one works fine. Now most of the guillotine style ones tend to be heave and the rotary ones tend to be smaller but, it really just depends what you buy!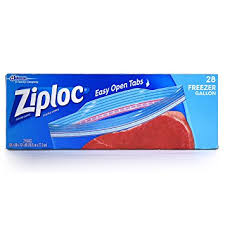 3. Ziploc Bags:
These are Lifesavers! I buy sandwich with the freezer sized bags for different reasons. They can store all kinds of things from baby wipes and tissues when you just need a few for a field trip ( don't store together of course). I use them most of the time for storing pieces for the work tasks.For that I use the sandwich bags and I velcro the bag to the back of a file folder. The freezer bag I use for storing things like puzzle pieces that don't have a box, work tasks that I want to keep together like clip cards with all the clothespins so it's all together and then I can just store it in my classroom and dump it into a bin when I want to use it.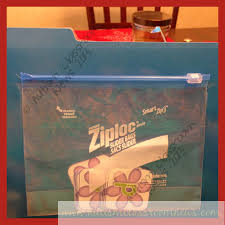 Another idea for the bags is sensory bags! My students love these! You do have to be careful to seal them up good and probably tape them as well!
4. HP Instant Ink Printer:
This baby has saved me SO MUCH! If you have not gotten into this trend and you are a teacher that prints a lot of your own materials you are crazy! I discovered this program last summer and I have save so much money for ink. There are monthly fees that you pay for be able to print a certain number of pages each month. And the other kicker with this plan is that when your ink gets low, HP sends it to you at now extra charge other then your monthly fee! They have varying plans and even have one that they don't advertise which I currently am using for back to school prepping which is 500 pages for $14.99 Here is more
info
!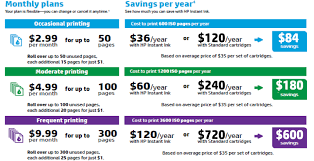 This was another item that took me some time to get on the bandwagon, but now I am sold. I have dedicated to color coding my students materials this year such as their binder covers, name tags, labels for supplies in the room, ect. Astrobrights has saved me on ink big time, just like Instant Ink but the nice thing is that you only use black or whatever color your font is and the rest is the astrobrights paper! I love all the color options and they are so vibrant!
I love file folders. They make great tools for multiple things but most importantly to me they are great for housing work tasks! I use them with a lot of the materials that I use in my classroom and like I said earlier I always use a ziploc bag that has two velcro dots on the back that attaches to the outside of the file folder so it is easy for students to take the bag off, get the pieces out, and then put it away when they are done. I have also used file folders and cut them to make view finders to cover up communication boards or even worksheets that might seem overwhelming to a student when they look at the whole thing.
7. Duct Tape/ Clear Packing Tape:
http://amzn.to/2wJ1PGs
If you are not a millionaire, and that is totally me, you need quick fixes. I hate when the little lamination pieces to work tasks start to peel and come apart so I constantly have clear packing tape around because in a quick fix when it is between a student getting the task done or having a meltdown I'm not worried about it looking pretty. If I need a quick visual that is more durable then a sticky note I just create the small visual and cover it in packing tape. The duct kind of works the same although you can see it. It works great for items that you need to really stick to something, although I don't suggest using it on the walls! LOL
8. Spring Loaded Scissors:
Another great find that I didn't know existed until last year. My para who LOVES to prep for me now is like begging me to find things for her to prep with these scissors. They are so much easier on your hands and makes it so the cutting is less labor intensive. I use these ones below!
http://amzn.to/2vnC5zO
9. Binders
http://amzn.to/2uHpnKj
I know you are thinking, these aren't really for prep, but they are if you are like me and you use them to house a lot of your work task materials. I use a lot of binder tasks in my classroom because they take up less room then the traditional boxes. Now, don't get me wrong I have a TON of work tasks boxes but I have also discovered using binders to save space. So when I am making file folder tasks I actually sometimes laminate the pages, 3 hole punch them, and stick them in a binder instead. You can read more about my "BinderWork" station here.
10. Velcro!
http://amzn.to/2vjH2v4
Last and certainly NOT the least is my good old buddy Velcro! I could never in a million years run my classroom with out it. There are so many kinds from coins, to strips in different sizes, widths, with adhesive on the back and without. You would not believe the amount of Velcro a teacher uses unless you are well, a teacher! The best place I have found to get Velcro in the amount that I need it in is through Feiner Supply. They have these giant rolls and the prices are awesome! You do need to buy a certain amount to get free shipping but, in most cases you are good for a loooooooong time if you buy it that way!
Here is a HACK! I figured this out this summer and it has been a game changer!