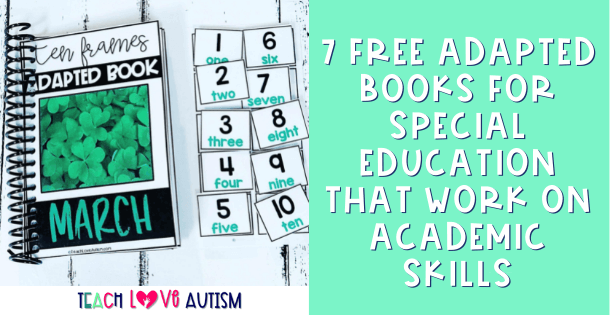 Yes, you heard right, I said free adapted books for special education! I also feel like these could be great to use in an early childhood classroom, or even lower elementary! I'm a big fan of making the classroom more inclusive and I love using adapted books to teach academics. They can be engaging, interactive, and allow our students to show what they know even if they verbally can't tell us! So often during small group or individual work sessions, our students with special needs have a way to show what they know and also practice skills with a lot of repetition.
Using adapted books to teach academics can be a great way to help students learn basic concepts and also give them materials that they can access easily. My deep desire is for all students to be able to thrive during lessons at a level that is appropriate for them. As a way to do this, I've created several adapted books which help students to interact with reading in a hands-on way.
What are Adapted Books?
Initially, these free adapted books for special education have repetitive phrases in them. Each word or phrase is accompanied by a picture. On each page, there is also a box where you can attach a velcro. Students have different interactive pieces that they can velcro to the pages. Now, you might be thinking, won't the pages just rip if students are velcroing to them? Yes, they would, BUT I have a simple solution….laminate the pages! This makes them more durable. I know this takes time upfront, but ideally, when you laminate the books, you can keep them from year to year. So they become a resource that stays in your classroom for a long time.

Let's take a look at the adapted books available to you in the free resource library on my website. And if you are looking for these resources just click on the images or links below to sign up and get them now!
Free Adapted Books for Special Education for Academics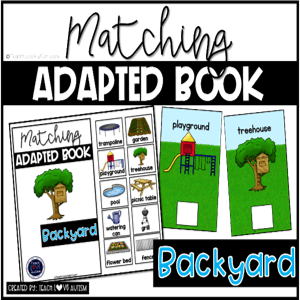 Initially, this adapted book is simply a matching book about the backyard. In this book, students have to match the interactive pieces to the appropriate page. They match the trampoline piece to the trampoline page, the garden piece to the garden page, etc. I like to start out with this adapted book because it helps students to practice how to use these books. They are matching a picture to a picture.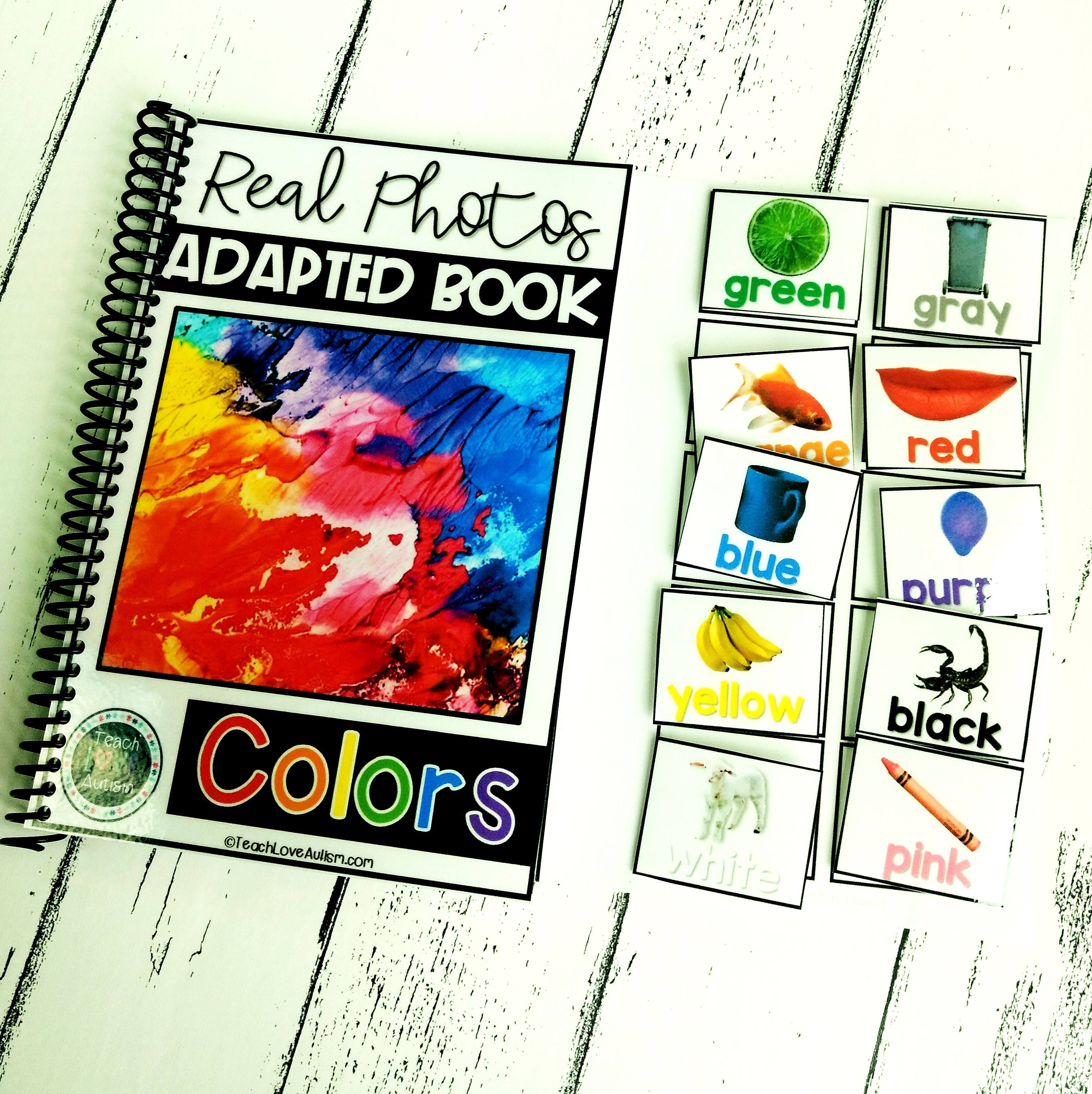 The next set of adapted books has real pictures. The Real Pictures Numbers Adapted Book has students matching the number piece to the corresponding number page. And the Real Pictures Colors Adapted Book is where students have to match the color word piece to the color word page.
Third, there is also a Real Pictures Shapes Adapted Book. Students have to match the shape piece to the correct shape page. I love that these three adapted books use real pictures. I feel like real pictures help students to connect with the books better. Real pictures also help students to identify things in the world around them more easily. For instance, when they see a door, they can think about the shape "rectangle" or when they see a stop sign, they can think about the shape "octagon".
Seasonal Special Education Teaching Resources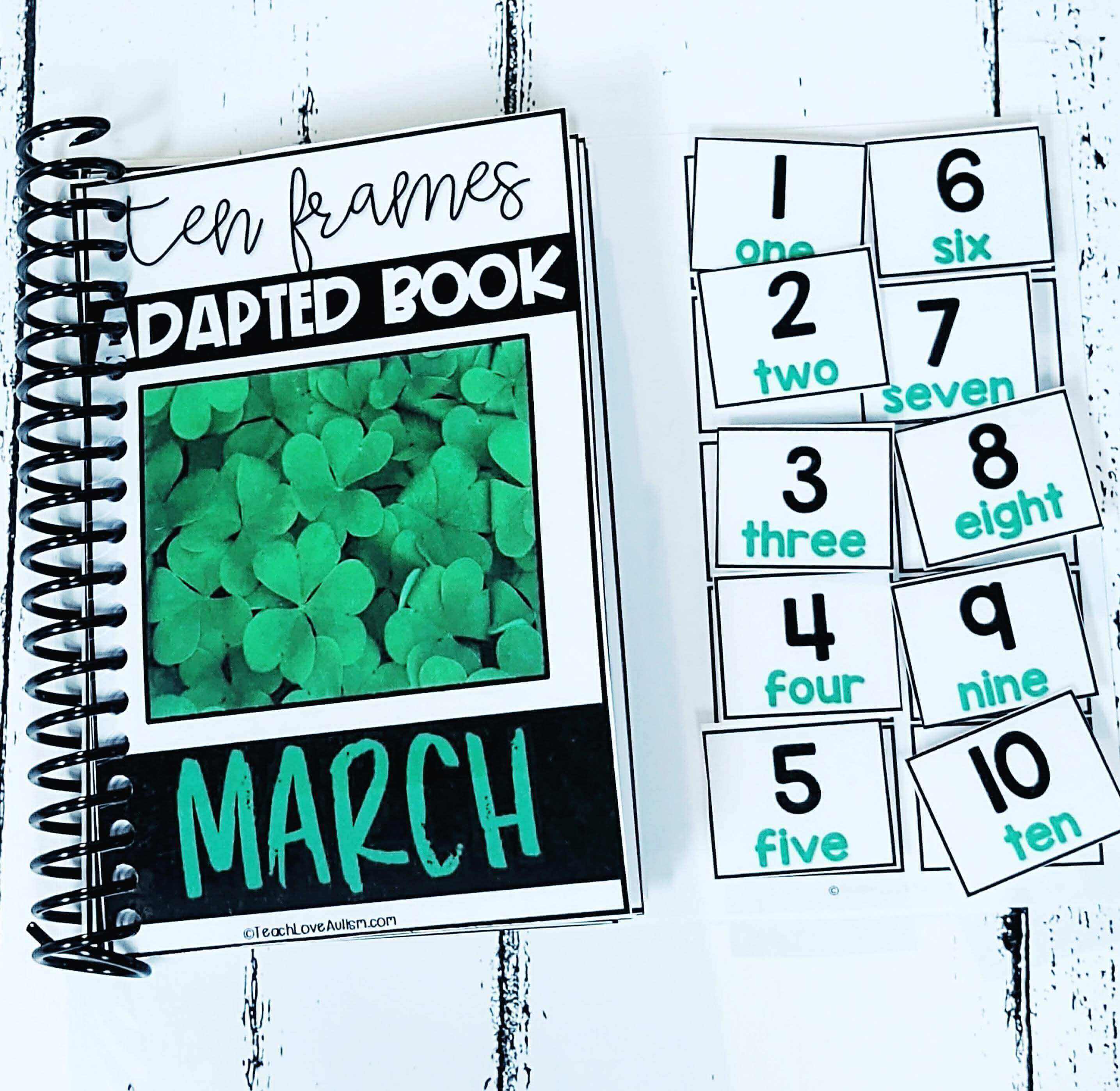 First off, the March Ten Frame Adapted Book is a book where students can practice their ten frame knowledge. Each ten frame has leprechaun hats instead of dots. How cute is that for St. Patrick's Day? In this book, students have to count the hats in the ten frames and then velcro the number piece onto the correct page.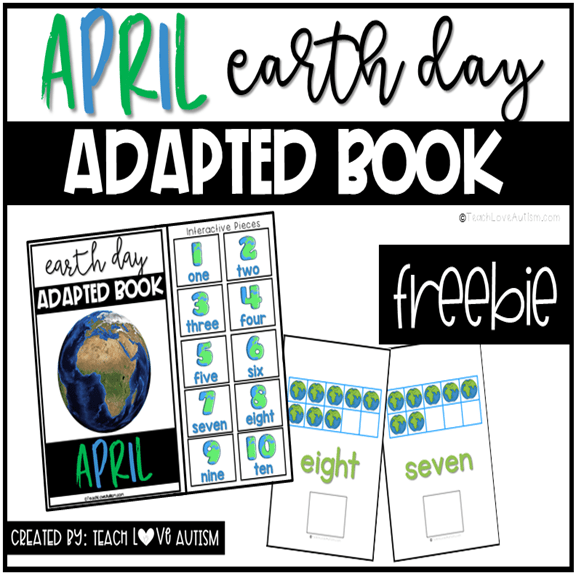 Similarly, in the April Earth Day Adapted Book, students practice their ten frames. These ten frames have earth, instead of leprechaun hats. Sign up if these seem like they could work for you!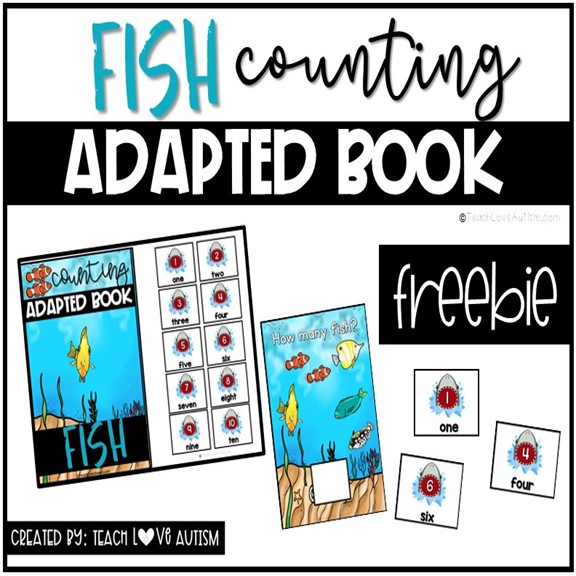 Last, but not least, is one of my favorite adapted books. This is a Counting Adapted Book where students practice their counting skills. Each page has the question "How many fish?" Students then have to count the colorful fish on the page and velcro the correct number onto the page. Each interactive piece has a number on it, and the number is getting eaten by a shark. The students will LOVE this fun detail to the book!
Using Adapted Books in the Classroom
Moreover, adapted books are a great way to keep your classroom inclusive because it allows students to practice how to interact with books in a meaningful way while also practicing other skills they might need to work on, such as counting, color or shape knowledge or matching. These free adapted books for special education are available in my free resource library all the time!
What other adapted books would you like to see added to the library? If you are looking for adapted books with fun concepts, check out these!