Adapted books provide so many opportunities for learning in the classroom. I like creating books for my classroom to fit the needs of my students. If you want other adapted books I have created you can click here. I enjoyed using these books so much I wanted to share them with you!
My exclusive free resource library is a treasure trove of adapted, visual resources for your students with disabilities in mind. I've created several adapted books on a variety of topics. And they are in my FREE resource library!
The first step is signing up to gain access to the library. By signing up you are getting another amazing bonus! I will provide you with emails weekly regarding newly released products in my TPT store, exclusive sale alerts, and latest blog posts! When you give me access to your email, I promise that it will only ever be used for Teach Love Autism related information that will benefit you!
The resource library will be continuously growing with new resources all the time. I want to highlight a few adapted books offered so you can see a bit of the goodness that's tucked away in there!
Real Photo Colors Adapted Books
First, one of my favorite adapted books in the library is the Real Photo Colors Adapted Book. I love how simple it is to prep (like all of the adapted books offered)! It's also age appropriate for our youngest students all the way up to adult learners who might be working on this skill. Collectively, it's super streamlined and the repetitive nature of the book makes independence attainable.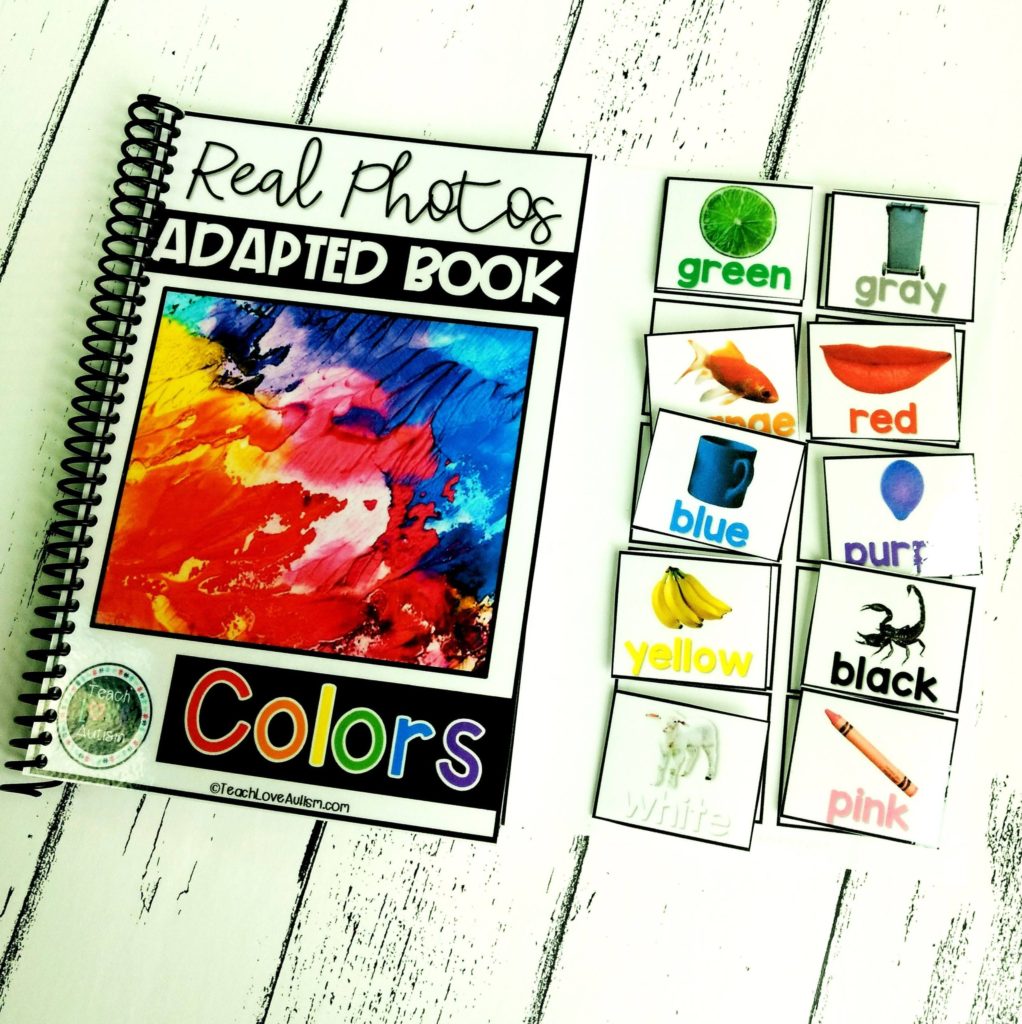 Backyard Adapted Book
Additionally, I want you to peek inside this Matching Adapted Book. More often, you see matching tasks in file folders and task cards, and I decided to create an adapted book version to plan for generalization of that hugely important skill. This book uses a favorite theme – backyard! Who doesn't love playing outside and teaching vocabulary that goes with it?! I have to say, the clip art is so stinking cute!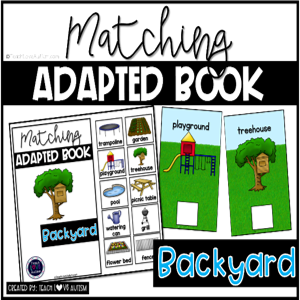 If you want to snag these adapted books and see the rest of the goodies available for free download in my free resource library, sign up for my email list now!