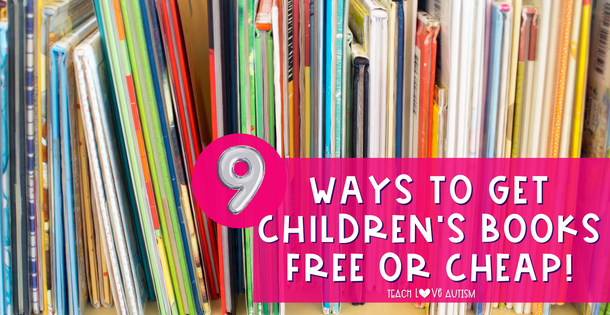 I have found many ways to get children's books free or cheap during my teaching career. When you read a lot of books…. or when you are using many different read-alouds in the classroom to teach… the price can REALLY add up fast. Here are some ways that I get books for myself, AND ways that you can get access to books to use book companions with (without spending $$$). And if you love cheap or free ideas be sure to check out the freebies in my free resource library!
Asking Friends and Family for Children's Books Free
The good old ask and you shall receive. When I was a first-year teacher I did not have tons of money to put into my classroom for books. And I can't imagine many first-year teachers do! So, I asked some family members if they had any books or if they had friends or neighbors with books they were ready to let go of. And I lucked out big time with a family who had older children but, didn't want to throw them away! It's sometimes as simple as asking for help!
Public Library to get Children's Books Free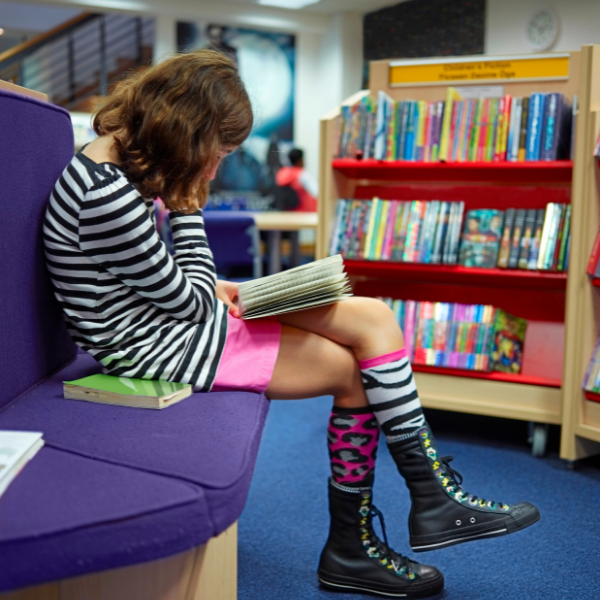 Of course, having a library card will save you lots of money, so I had to include this one. But sometimes making it to the library can be time-consuming. If I know that I am teaching a topic that is only for a few weeks or a special event like a holiday I will pop into my local library and grab the read- alouds I might need. You run the risk of the books not being there, but this is an easy option in most cases.
Apps with Children's Books for Free or Cheap
Libby
The Libby app connects your library card to your library's eBook library! You can download books for free through your library using this app on your phone, kindle, or iPad. This means you could have a station set up with a device in your classroom that students can either listen to books read to them or read the books themselves. I used to love having a station like this when I taught elementary and in the early childhood grades.
YouTube
Youtube has many children's books available as free read-aloud. You can find a children's book being read aloud by someone on YouTube. Especially, after COVID many teachers took time to record themselves reading books that are easy to use in their own classroom. Please use your discretion and view the entire video first before showing it to your students. Due to the fact that Youtube is free, there can be some issues with videos that would not be appropriate for the classroom.
Vooks
This website is great, and I believe it is free for teachers. The thing behind Vooks is that it is reading books to you but, they make the books come to life! It's a mix of a video and a book put together. As you or the student reads through the books it has pieces of the actual book like text or pictures that are animated. This can increase student engagement with all the excitement happening on each page.
Thrift Books 4 Teachers Program
This is a website that is available to anyone to use but, they specifically have a program for teachers that want to purchase books. Some of the great things about it is not only are the books discounted but they are labeled by condition. I know I don't mind a book that's in "like new" condition for 50% of the normal cost!
Secondly, you can filter on this site by the age group, grade level, or subject area to look for specific titles or just certain content areas. You don't get that luxury at some of the other places I have mentioned in this blog previously. I highly recommend checking this site out!
Stores and Sales with Children's Books Free or Cheap!
Garage Sales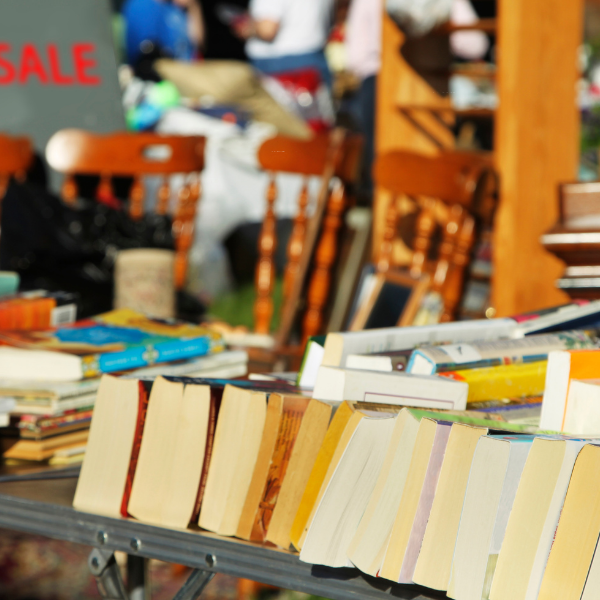 A good old garage or yard sale is still another go-to of mine. In my early years of teaching, I would check my local newspaper and talk to neighbors who were having sales. You can even go on social media now and look up garage sales near you. The other great thing is many times you can find teachers that are retired just looking to pass on the knowledge and materials from their previous classroom. It's great that educators are so willing to pay it forward!
GoodWill
Additionally, I think this one is a no-brainer. Places like Good Will or other thrift shops often have children's books that are in decent condition for the classroom. I have found many great titles looking through at such a cheap price! A lot of times families will clean out their children's book libraries as they get older and you will hit the jackpot with some most loved books that are still useful for your classroom!
Scholastic Book Orders
I remember as a kid myself when teachers would give us the Scholastic orders and I would be so excited! The books were amazing and my parents love the prices! Not only did they have good deals for the students and families but teachers got perks every time a student or family purchased books. You can earn points to use towards getting your classroom more books! I've seen teachers build an amazing library by doing this for just a little work of sending the information home. Check out more about it here.
Hoping this blog gave you lots of ways to fill that classroom library. This one last solution doesn't get books in the classroom but it's a free resource that you can use to support your students in their reading skills. Check out this FREE reading comprehension resource all about dinosaurs!